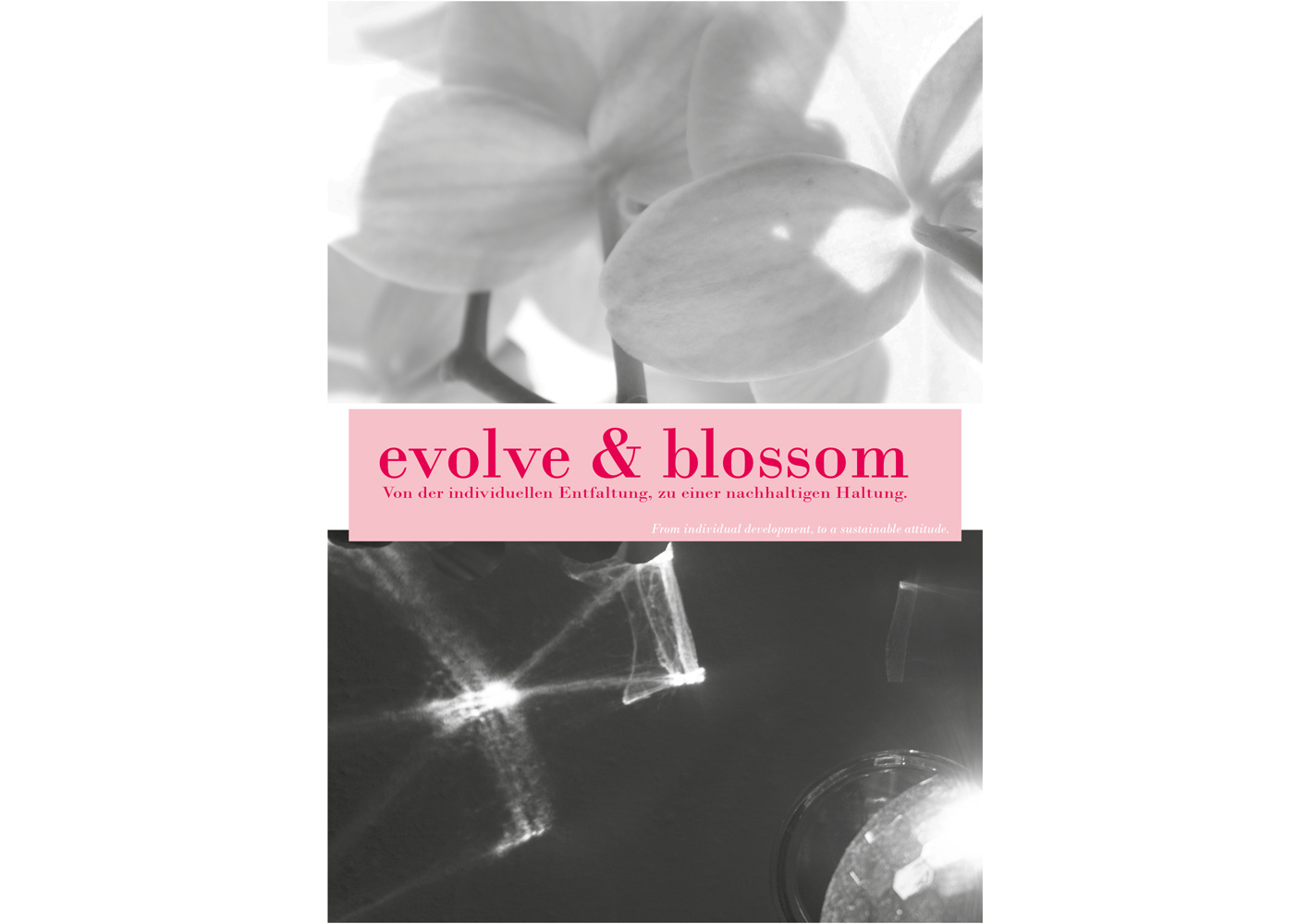 Ein erster Blick in das Magazin "evolve&blossom"
Das Magazin beschäftigt sich mit dem Potenzial der persönlichen Entwicklung und Entfaltung als Basis einer nachhaltigen Gesellschaft. Auf fast sechzig Seiten werden unterschiedliche Entwicklungsstadien des menschlichen Lebens beleuchtet und es wird der These nachgegangen, dass jeder Mensch auf der Suche nach seiner persönlichen Ausdrucksform auch finden kann wonach er sucht.
Textliche Inhalte werden durch Fotografien ergänzt. Ein hochsensibles Werk, das aufweckt und berührt.
"evolve&blossom" entschleunigt. Ein Kurzurlaub der Seele.

Erhältlich als gebundene Ausgabe und bald auch als eBook.
A first glance into the magazine "evolve&blossom"
The magazine deals with the potential of personal development and unfolding as the basis of a sustainable society. The different stages of human development are illuminated over almost 60 pages, while exploring the thesis that every human can find what they are looking for while searching for their own personal from of expression.
The text is supplemented by photographs. A highly sensitive work that awakens and touches.
"evolve&blossom" encourages you to take a step back.
A short vacation of the soul.